In our journey of 32 years, we have always sought to build positive experiences for our customers and society at large. One of the core values that is truly imbibed in the culture of our organization is the concern for the natural environment. Alarming degeneration of the environment is a cause we feel very close to. In our endeavour of restoring the environment, we have taken up a few large scale projects; restoration of lakes across Bangalore, extensive water recycling at Brigade Gateway, creating a vertical garden at Brigade Opus, just to name a few.
Our latest initiative is a unique concept called Urban Forest developed by Akira Miyawaki, a Japanese botanist, who pioneered this technique of building compact dense forests. These mini forests are particularly dense, almost thirty times more than regular plantations. It involves planting saplings of different native species very close to each other which prevents side-ward growth, enabling the trees to grow only upwards. This method allows for the creation of a mini-forest in about 10-15 years whereas the conventional forests can take centuries. The forest is planned keeping in mind the native species of the region, the nature of the soil, and irrigation techniques before the forest becomes self-sustaining.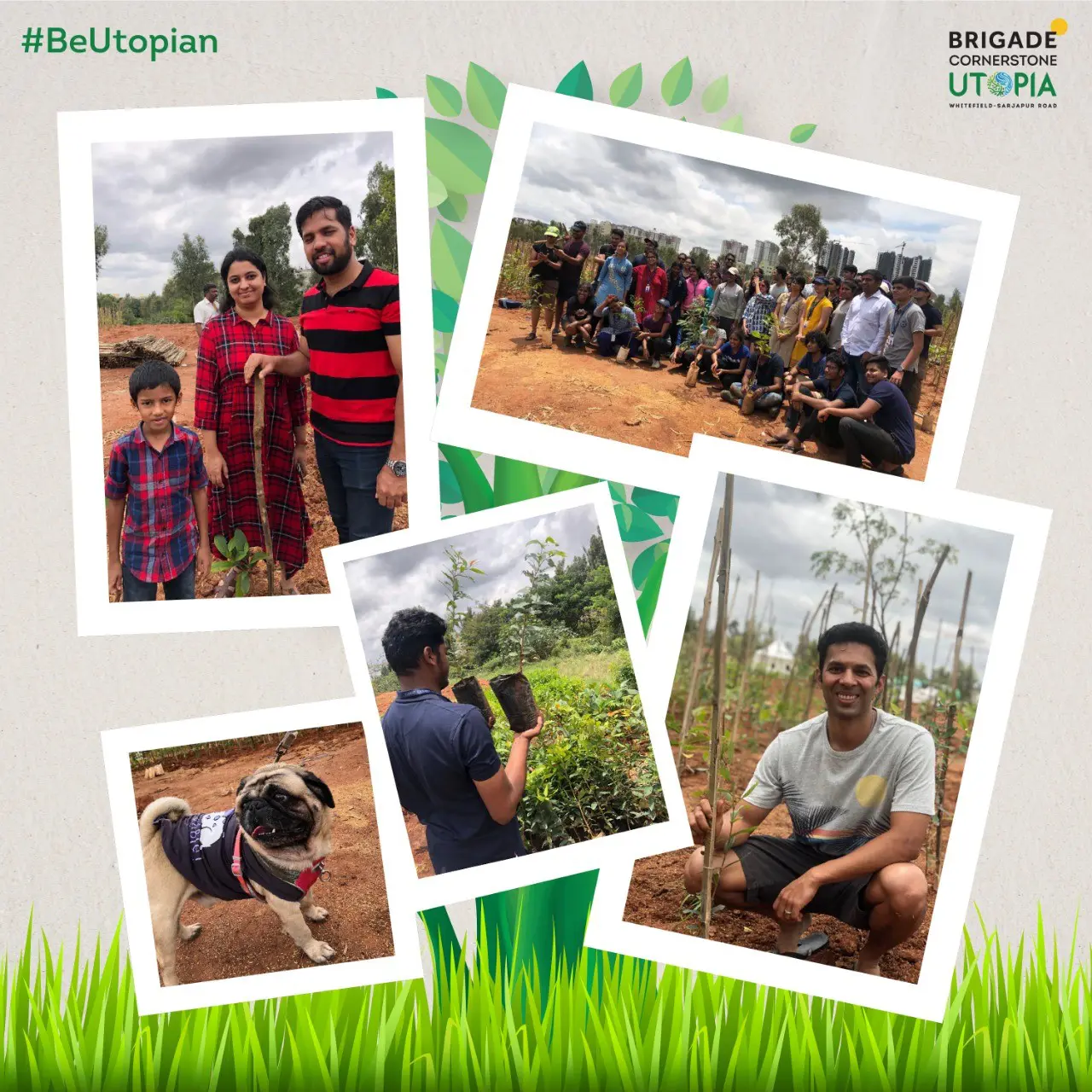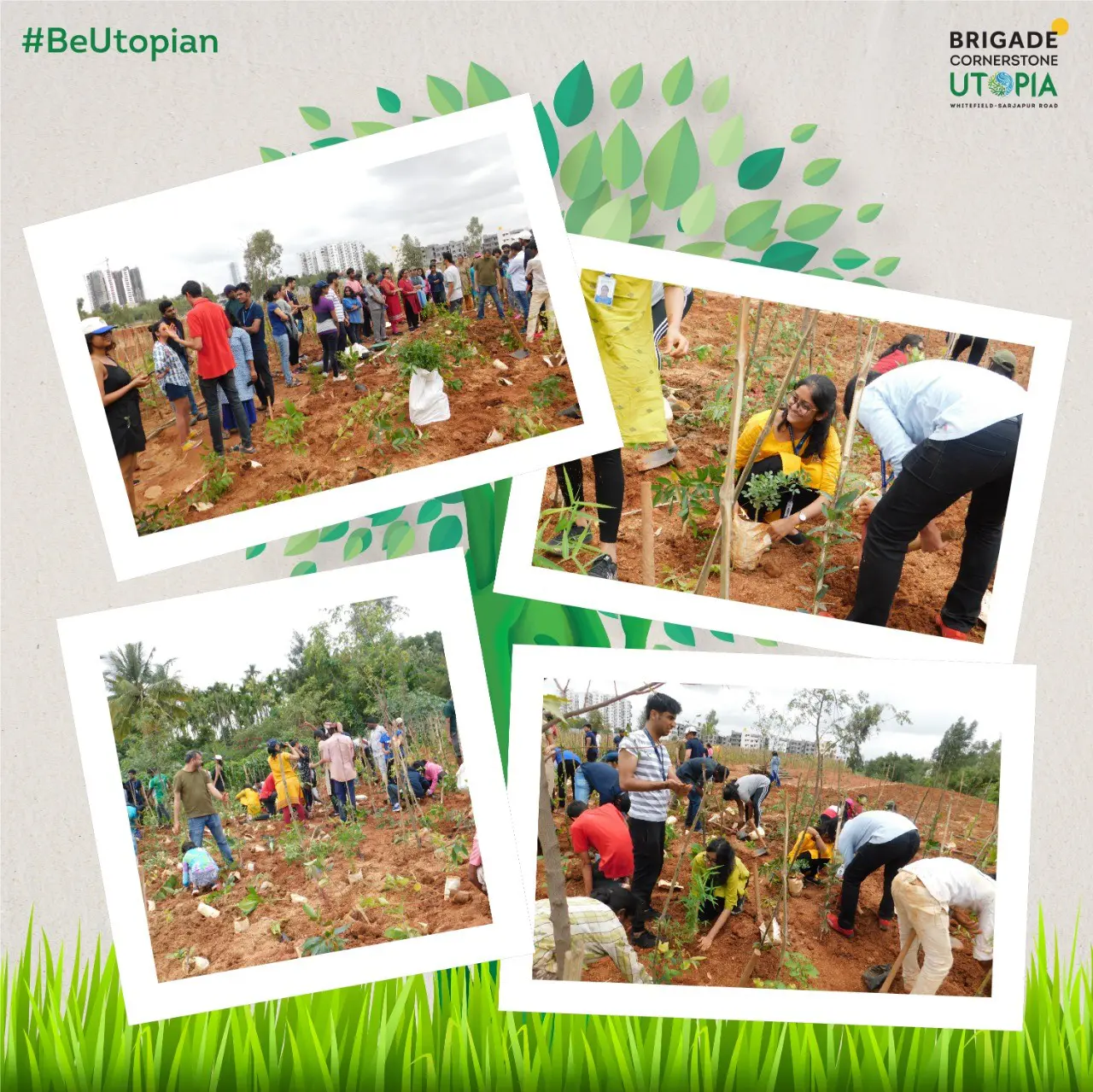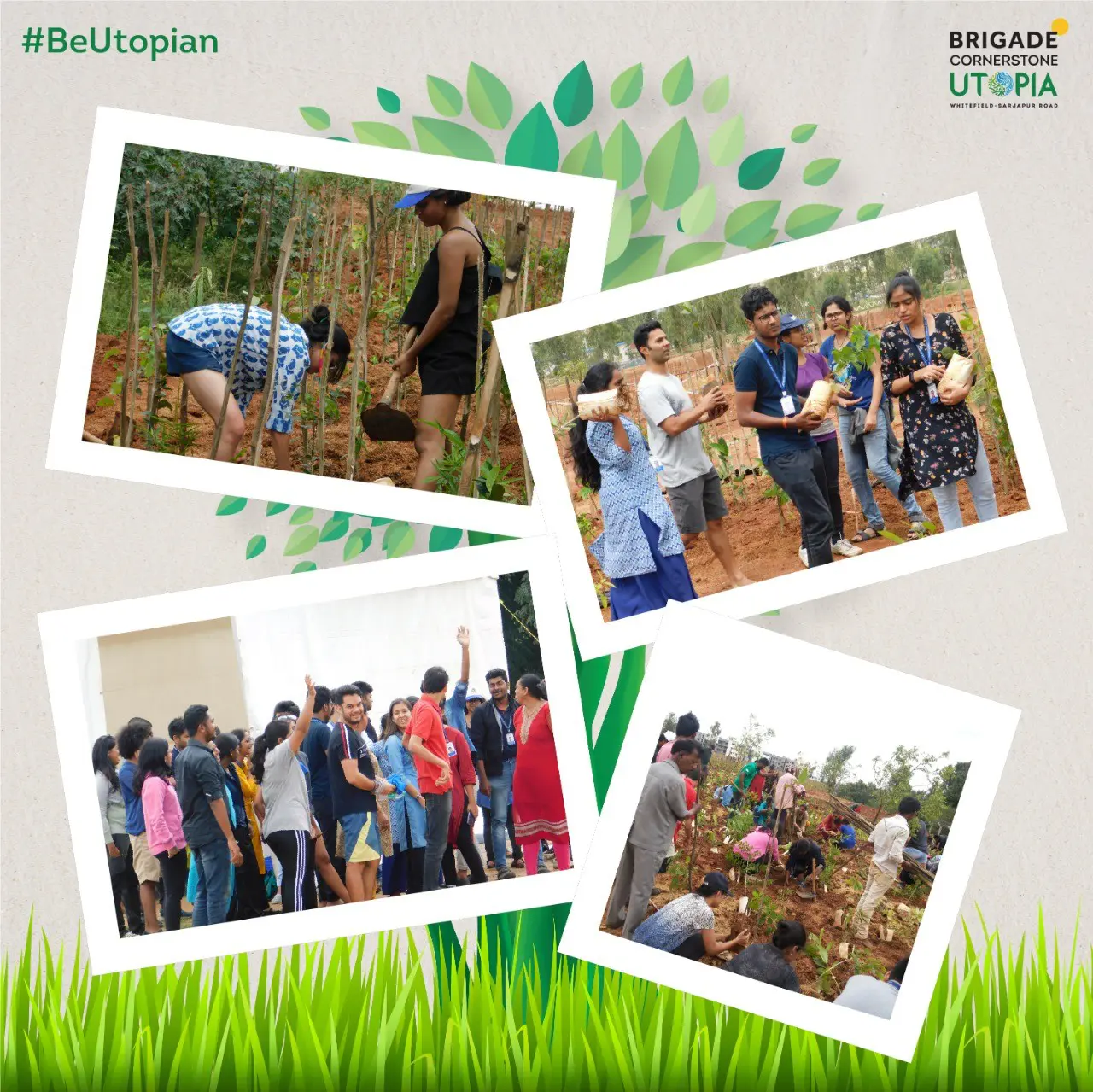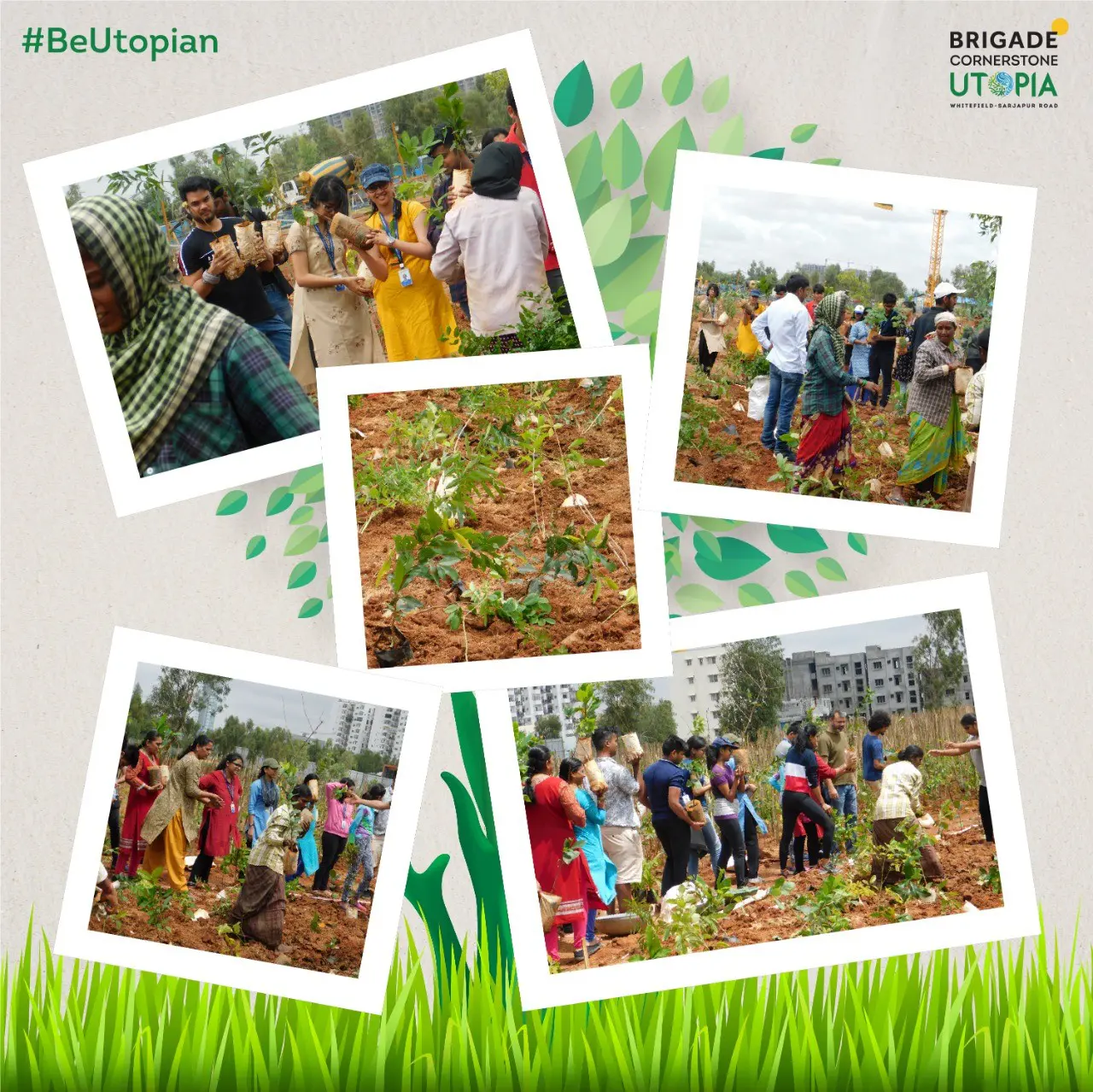 Brigade Group, in association with Vanatara Farms, undertook the creation of an urban forest at Brigade Cornerstone Utopia on the Whitefield-Sarjapur Road. This 47-acre mixed-use township is envisioned to be an extraordinary, adaptable, and authentic ecosystem where technology will be seamlessly integrated with the natural ecosystem. We have planted 12,500 trees of different native species in this integrated enclave. This is the start of Whitefield's neighbourhood urban forest. To plant these 12,500 trees, we hosted two tree plantation drives at the project site. Students, children, friends, and families came together and participated in these drives. The experts from Vanantara Farms worked closely with the team and participants to ensure that the best practices were followed while building this urban forest.
Brigade Cornerstone Utopia is envisioned to be an ecological delight. We are attempting to turn Whitefield into a greenfield corridor, one tree at a time.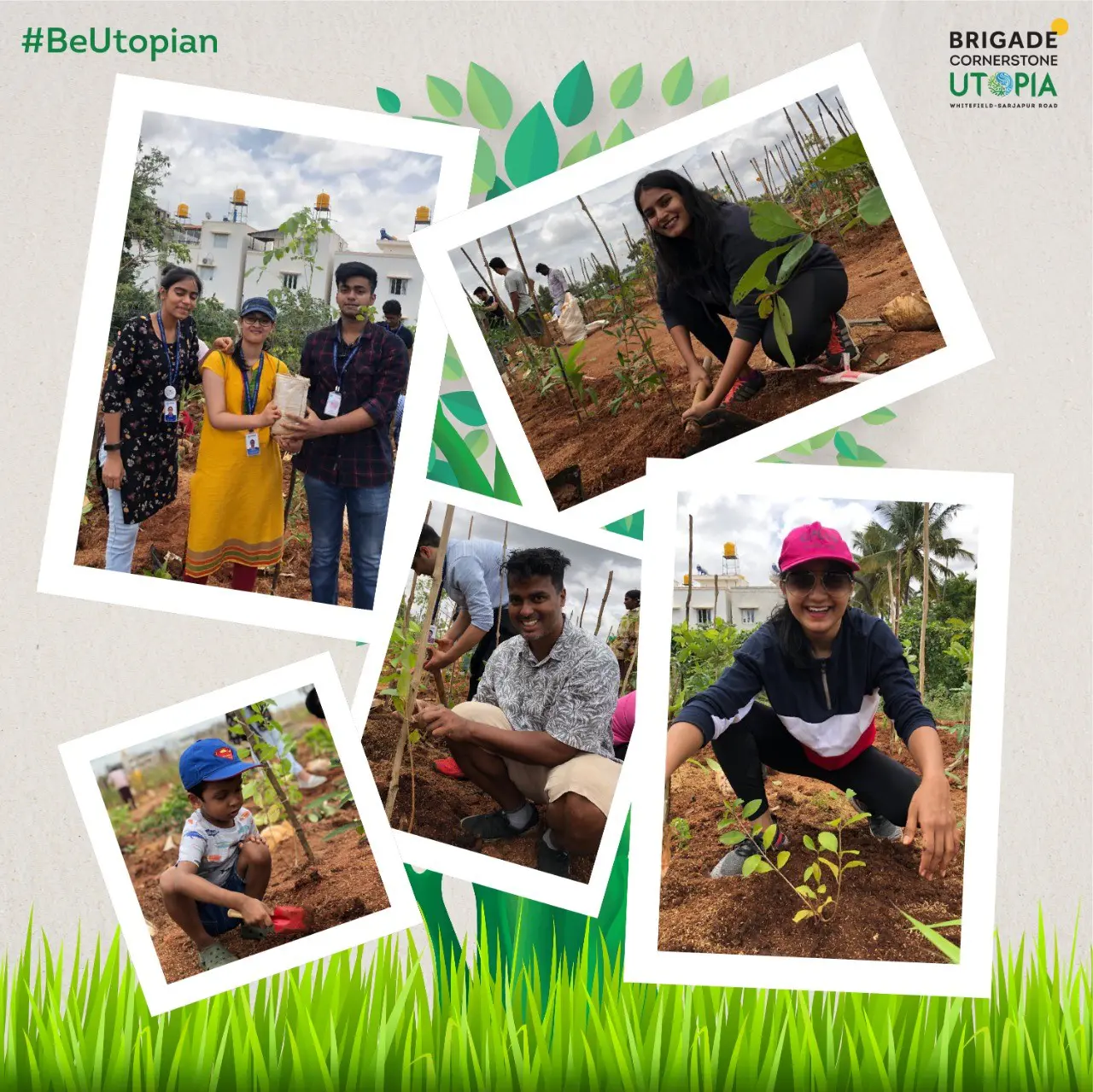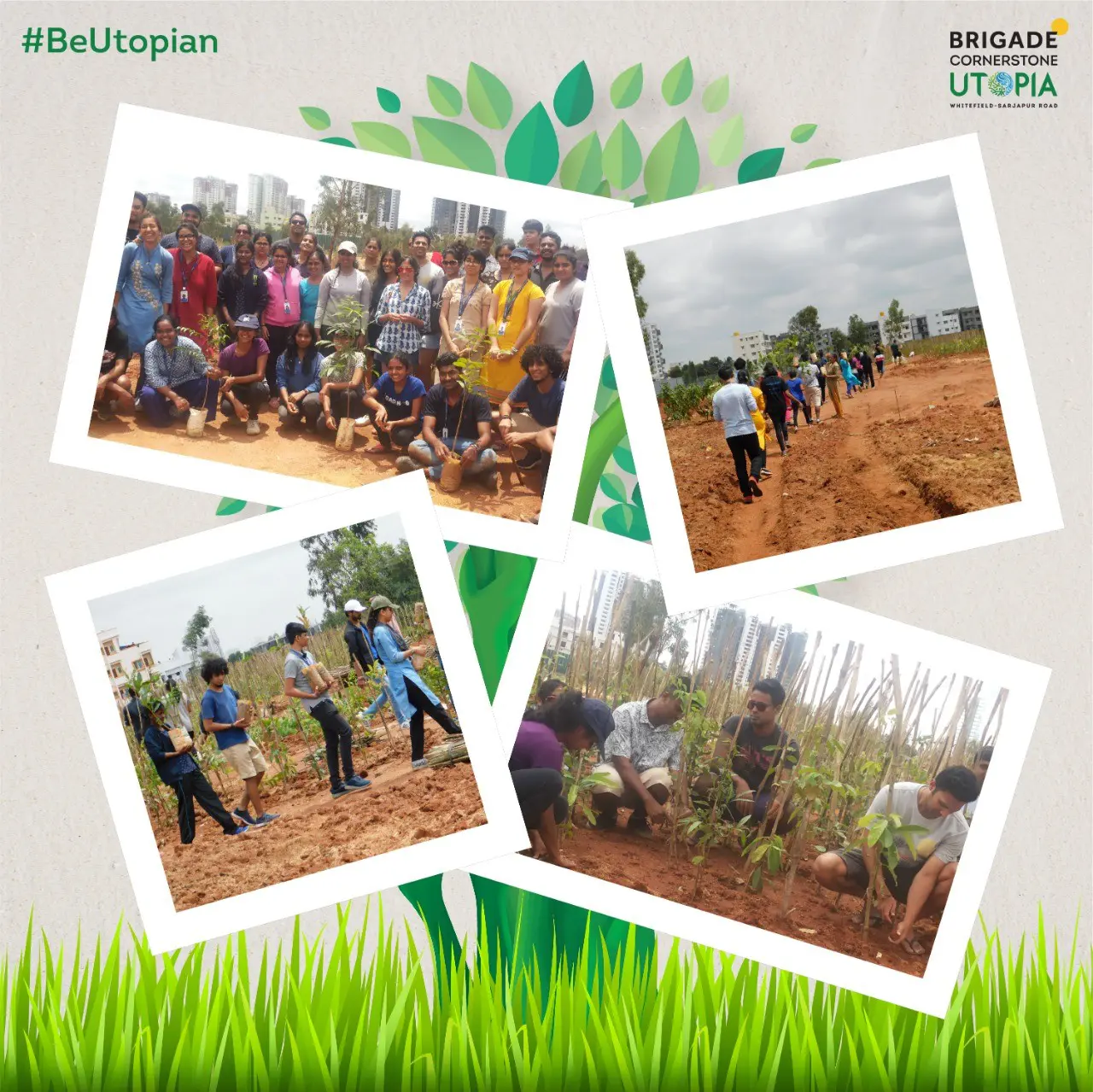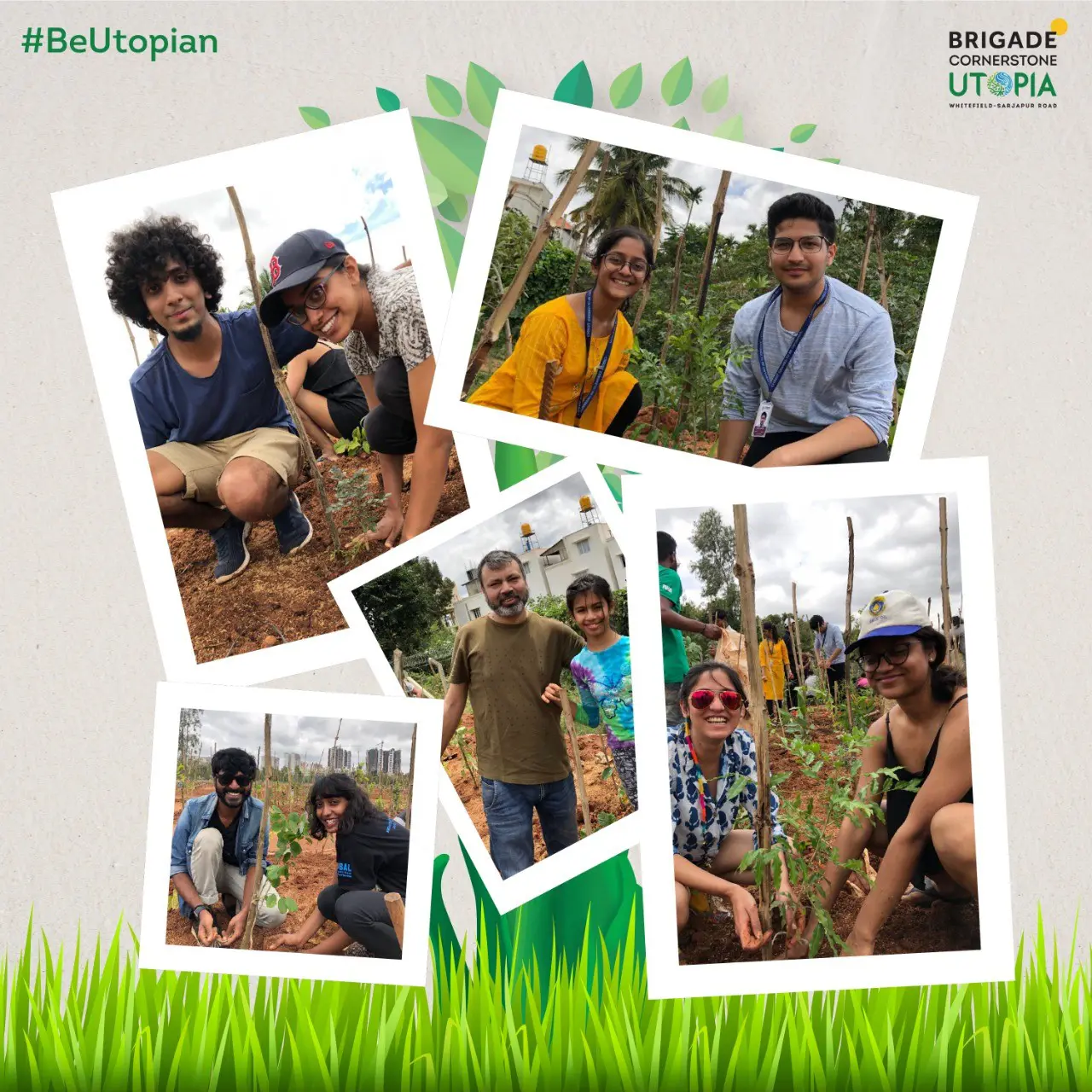 Discover the exceptional offerings from Brigade Group, including Brigade Calista for a vibrant downtown living experience and excellent connectivity, and Brigade Oasis, the coveted plotted development in North Bengaluru.